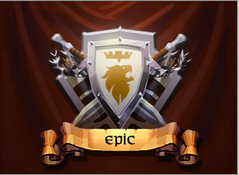 Epic Founder's Pack
Level 2 Closed Beta Access
4,500 Gold (~$20)
Silver Founder Nametag
Founders Certificate
60 Days Premium Status
Epic Explorer's Equipment
Epic Avatar & Ring
Explorer's Looking Glass
Become epic and strike out into the world, with 4,500 gold lining your pockets and your explorer's looking glass giving you a great view of Albion. Strut around the lands in style with an exclusive set of armor and a minted silver nameplate.
Please note that some of the items are lootable and destructible.
17.99 USD
Buy